There is power in someone you know.
I'm not talking about "know" as in, I "know" Oprah Winfrey or I "know" Taylor Swift. Not "know" as in, "know of" or "recognize their name and lives and work." I'm talking about know for real, like, you now or at one point have encountered this person regularly over the course of your everyday lives. Maybe you lived near them or went to school with them. You know things about them, you went to the same places they did, you have people in common with them.
I'm talking about
Sean Rowe
.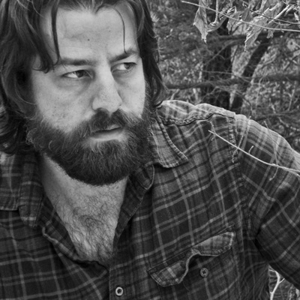 I know him, and you may too--if you do, you are probably from the Albany area, too. I know him because he is a singer/songwriter and I met him through playing a set at one of his shows, and going to some open mics he hosted, and from both being member/workers at the local food co-op.
Sean Rowe is a BADASS singer/songwriter. Please don't take my word for it. Check him out for yourself; you'll be glad you did:
http://soundcloud.com/antirecords/sets/sean-rowe-magic
The general consensus in Albany was that Sean Rowe was great; Sean Rowe was tops. In fact, the best compliment I ever got about my music was from my former roommate, Jen, who was similarly enamored with Sean. One day, I played her a song I had just finished writing, and she said, "Casey, if you keep practicing, you could be as good as Sean Rowe someday."
You know how some compliments just stick with you, like cherished objects you can't bear to part with even if they have no practical value in your life? Being told that I could someday be as good as Sean Rowe was unforgettable. That's how great Sean was. And I knew him.
One day in early 2011, I was sitting in my DC apartment, and got a
Times Union article
sent to me from my mom, which talked about how Sean had gotten signed to
ANTI Records
, the record label whose roster includes the legendary
Tom Waits
. Sean was also slated to go on a world tour with
Marketa Irglova
from
The Swell Season
, who rose to fame in the movie
Once
(which is now a
musical
, coincidentally, also featuring two people I know:
Mike Zygo
and
Lucas Papaelias
, fellow
Geneseo
alums).
Anyway, I was ecstatic to hear this news about Sean. So deserved. He was a pavement pounding, wilderness exploring, real deal musician, and now he was getting a huge opportunity to move his music career forward in a significant way.
And then, I heard the compliment in my head, for the first time in a long time, as if pulled out of a drawer I hadn't opened in many years. But maybe even more exciting, since it was just as beautiful as ever, and perhaps even more so, now:

"If you keep practicing, you could be as good as Sean Rowe someday."
Well golly gee. I better get practicing.
Around this same time, I was volunteering weekly at a program for children in southeast DC, teaching yoga. The program is called
Horton's Kids
, and its mission is to help give children in Ward 8, a high-poverty area, opportunities for education and enrichment.
I blogged a bit about this earlier in the year
. It was an incredible experience for me, and I feel like I learned way more from these kids than I taught them.
One evening, I was having a conversation with one of the other volunteers, who was very involved with the program as a tutor. She was telling me that since Horton's Kids has now been around for several years, it is getting easier to recruit children and keep them in it than it had been in the beginning, particularly boys, because now, "other boys that they knew" had gone through the program and were able to graduate high school, and even go to college. She was talking about how powerful it was for the younger children to actually know someone, someone who came from their same neighborhood, and the same circumstances as they did, who went to college. That it became a real, legitimate possibility for them, an option for them, in a way that it had never been before, when they actually
knew
someone who had done it.
The power of someone you know.
And then my thoughts turned to this: We are all someone that someone knows. So in each of our lives we have this incredible opportunity, to legitimize or help people believe in the possibilities inside of them, based on our own achievements and accomplishments. And I'm not talking about becoming Mother Theresas or Martin Luther Kings, I'm talking about being someone's sister, brother, mother, daughter, friend, colleague, neighbor. We, often unknowingly, inspire, lift, push, and positively influence the people we know, the people we really know. And it's not about giving them advice, or baking them cookies. It's about being our own highest selves, and pushing our own limits, and accomplishing our own dreams. This is what truly inspires those around us to do the same for themselves.
I would love to someday be touring around the world and I would love to get picked up by ANTI Records or another great label that loves and supports its artists. But I never fathomed these things as possibilities for myself until I found out about Sean. I really believe that Sean's success was a catapult for my own dream breaking loose out of its chest of inconceivability, where I had locked it up and tried to forget about it for many years. It was a huge turning point.
There are thousands of artists making records and touring the world. Obviously, they have all had a certain degree of success in their endeavors, yet none of their successes sparked thoughts in me that I could also be successful in music. It was only Sean's success which inspired me toward believing that my own dreams might come true.
Maybe I will achieve this level of success, or greater. Maybe I will never achieve this level of success.
But regardless of what I do or don't accomplish with music in my lifetime, I am doing more, doing better, pushing myself, creating, sharing. I am pushing myself to be the best I can possibly be, and accomplish the most I possibly can.
And Sean's success is a huge inspiration and influence.
This is the power of someone you know.